Richard Thaler who won a Nobel award in Economics this year has termed the launch of Demonetization by PM Narendra Modi to be "Deeply flawed". Thaler explained his stance to a student in an email which was later shared on Twitter by both.
Thaler agreed with the idea and motive behind the move to make India cashless but showed reservations about the way it was implemented by the PM. Calling it to be "deeply flawed", he also went on to show reservations about the idea of having a currency note for Rs 2000 altogether.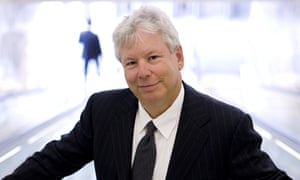 Image Source - The Guardian
Last year's demonization in India not only led to a severe cash crunch with people but also created extreme situations leading to the death of people in various locations, and has also been partly responsible for the slow growth of the Indian economy. Several economists across the globe apart from Thaler questioned the idea of having Rs 2000 note and its benefits while simultaneously withdrawing the Rs 1000 and Rs 500 notes.
Soon after demonetization even when people had access to Rs2000 notes, a lack of smaller denomination currency created problems. Keeping the same in mind RBI introduced a note for Rs 200 as well, which is still very low in circulation.