Four
environment friendly
, noiseless, and zero emission buses are expected to begin running on different routes in South Mumbai. Brihanmumbai Electric Supply and Transport (BEST) will be launching services for these e-buses on Churchgate, CSMT, Backbay and NCPA from November. Two more buses are expected to be a part of this fleet, but that will not be before December.
BEST is running these gearless, auto-transmission buses for the very first time. The Backbay depot has been deployed with six charging stations where these buses would be parked and charged. The cost of these buses is way more than the regular single decker buses. One electric bus costs for Rs 1.65Crore, whereas a normal bus costs Rs 60 – 65Lakhs.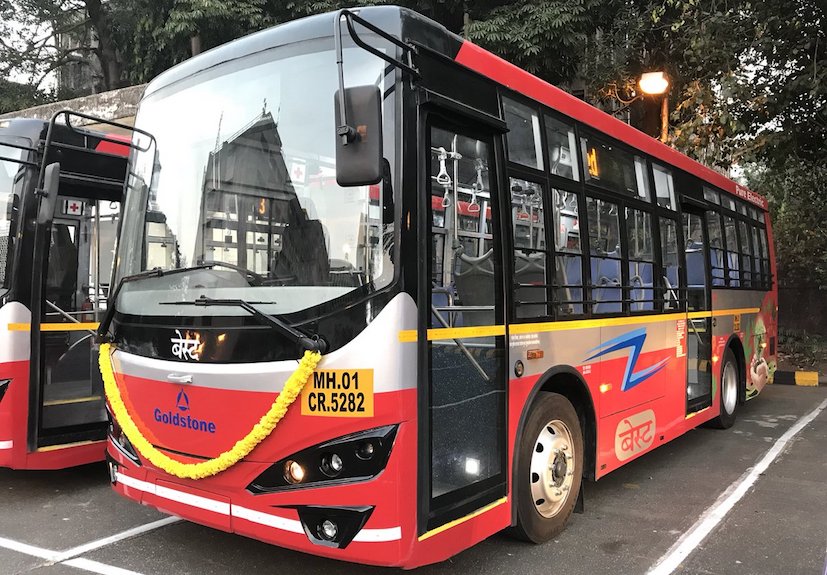 Image Source - NDTV
Running these e-buses requires an initial investment as they cost more, but their running cost is much lower than CNG or diesel run buses. With a 160 kw lithium-ion battery at the rear end, these buses can run upto 200 kms on one single charge, and it will take only three and a half hours for the battery to charge completely.
The cost of these buses is currently being borne by the BMC, these buses will also have charging points for mobile devices.