On 8th November 2016, Narendra Modi made the announcement for demonetisation of Rs 500 and Rs 1000 notes and bring the new notes of denominators Rs 500 and Rs 2000. It is reported by the sources that RBI yet again has started printing new notes of Rs 200 some days back in many of its internal printing facilities.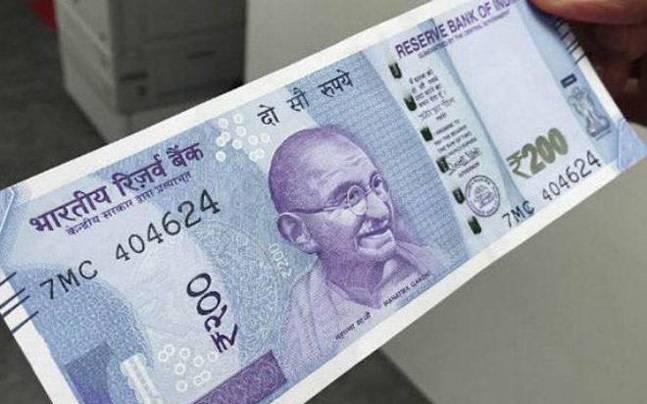 The gap between the Rs 100 and Rs 500 notes is blamed for being responsible for creating inflation.
And now we have RBI printing Rs 200 value notes though there is no official statement from the RBI yet. If we believe this news it would definitely improve the situation of currency in India. In March 2017 the RBI has taken the decision to bring Rs 200 notes into the system to overcome the paucity of lesser denominations.
As per the Hindustan Times Report published in April 2017 ""People are still reluctant to take Rs 2000 and therefore there is still a shortage of currency notes and the need is to have lower denomination notes," The Government controlled entity Security Printing and Minting Corporation of India Ltd prints the notes under top level of quality check and different layer of security. The RBI owned printing units are based out at Mysorec (Karnatka), Hoshangabad (Madhya Pradesh) and Salboni (West Bengal).
Unlike the several incidences of discrepancies in Rs 500 notes the new notes of Rs 200 are believed to have the advanced security features.
The ET has reported that ""The new 200 notes will carry advanced security features. The authorities are taking extra precaution to prevent counterfeiting," It would be a suspense to check that the new Rs 200 would be distributed through the bank branches or ATM's as there was a panic situation post demonetisation last year.
According to HT report quoting a bank official,"The idea is not to disturb the system once again, there has been disruption for more than four weeks between November and December and it is advisable to circulate these notes through the bank branches, though at present these are just proposals," Since people have not forgotten the post Demonetisation effects and reports of Rs 200 notes printing is out Twitteartis has interesting to say
Check Out: